Our first day started off with a first welcome by our teachers, before the business Dr. Oetker presented the case study for our week. After the presentation of the Case Study, we split up into our three groups to start empathizing with our customer before we define the problems we noticed.
Group 1 put the focus on the statements that describe the situation the People and Culture department is in. We brainstormed individually before gathering our thoughts. As a tool for that we used a miro board. After presenting the thoughts to each other, we tried to cluster these thoughts to have overarching categories that we can work with in the further process.
We came up with three categories. First, we have the high interconnectivity across countries and companies together with the lack of cohesion between (hiring) processes for culture. Our second topic was aligning the HR department for cross-communication and collaboration between countries. The third category was finding alternative metrics than costs to analyze HR performance and goal accomplishments.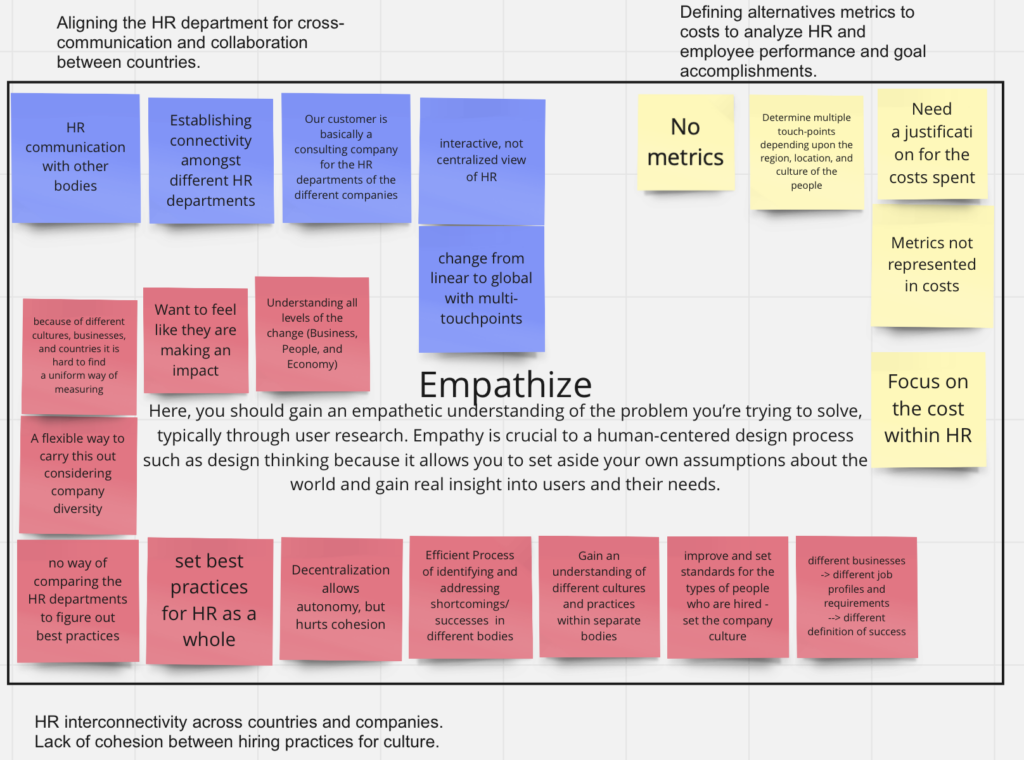 It was very interesting to understand the different views all of us had on the problem we were facing. The international and diverse team really helped us to fully understand the problem.
We used a similar approach for the define phase. With the results of our empathize phase in the back of our head we tried to define the different problems we are facing. The group categorized the problems into four major questions that could lead the further Design Thinking process. These are:
How do we address different cultures in a more uniform process?
What metrics can we use to measure successfulness?
How do we reach a balance between efficiency and flexibility?
How do we define flexibility and successfulness?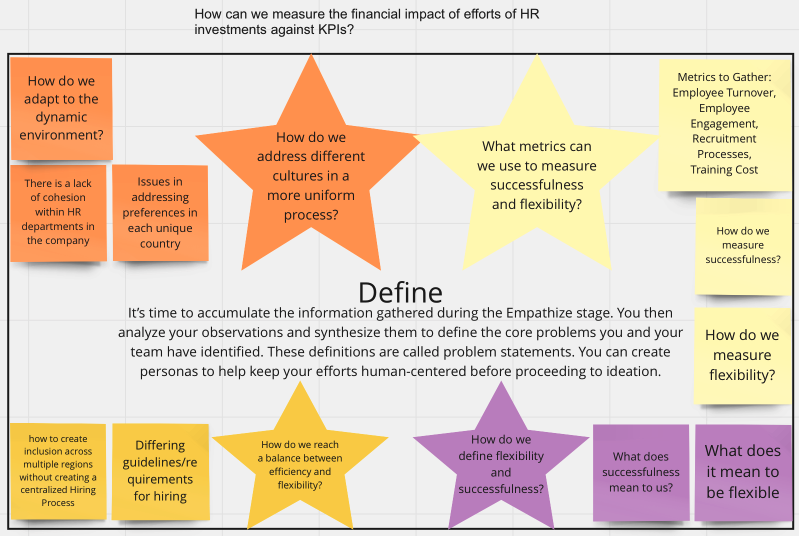 With these results we finished the first day of our workshop.