After getting through the ideate phase, it was now time to make our solutions tangible and develop a prototype.
Since one of the goals was to measure the success of the HR department, we came to the solution in the ideate phase to take the "Net Promoter Score" as a success factor. To measure the NPS, we created 3 surveys for the employees. An employee new hire survey, which is filled out by employees who have just joined the company. Among other things, this survey asks how satisfied the employees are in the first two weeks.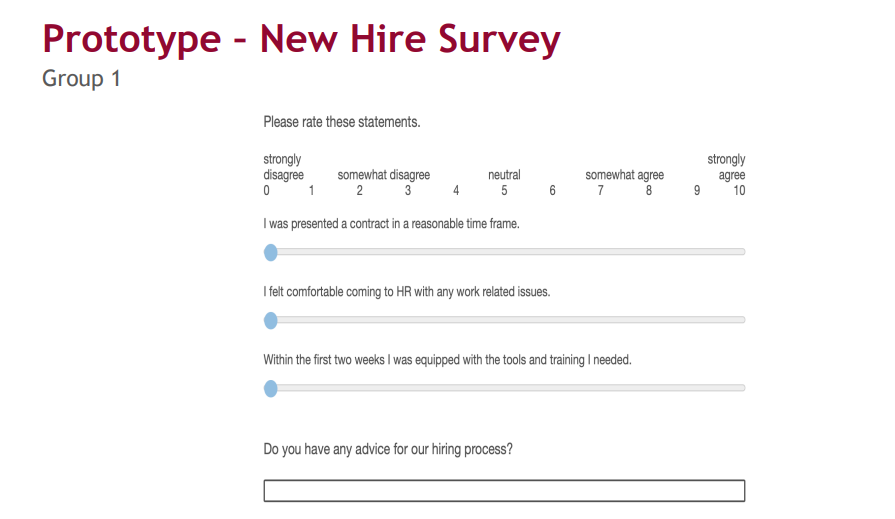 Since Sebastian had mentioned in the morning meeting the day before that he was considering using SAP Qualtrics, we thought about implementing the surveys directly in SAP. Additionally, we created a satisfaction survey and a survey for employees who have just left the company.
We made sure to always include one open ended question to get information, we couldn't gather from the questions before. In addition, we suggested making the surveys not too long to guarantee that employees fill out the surveys.
We ended the day with preparing our slides for the final presentation.