On Monday, after visiting Southwire and having dinner at Wahlburgers, we visited an Atlanta Braves baseball match, the winners of the 2021 World Series.
But we didn't just go straight to the game. First, our friends showed us the battery (https://batteryatl.com). Fans come here to eat, shop, and get excited about the game. We experienced live music, entertaining shows, and children playing baseball in front of the stadium.
All in all, visiting the battery was really cool. We never experienced this kind of pre-game entertainment in Germany.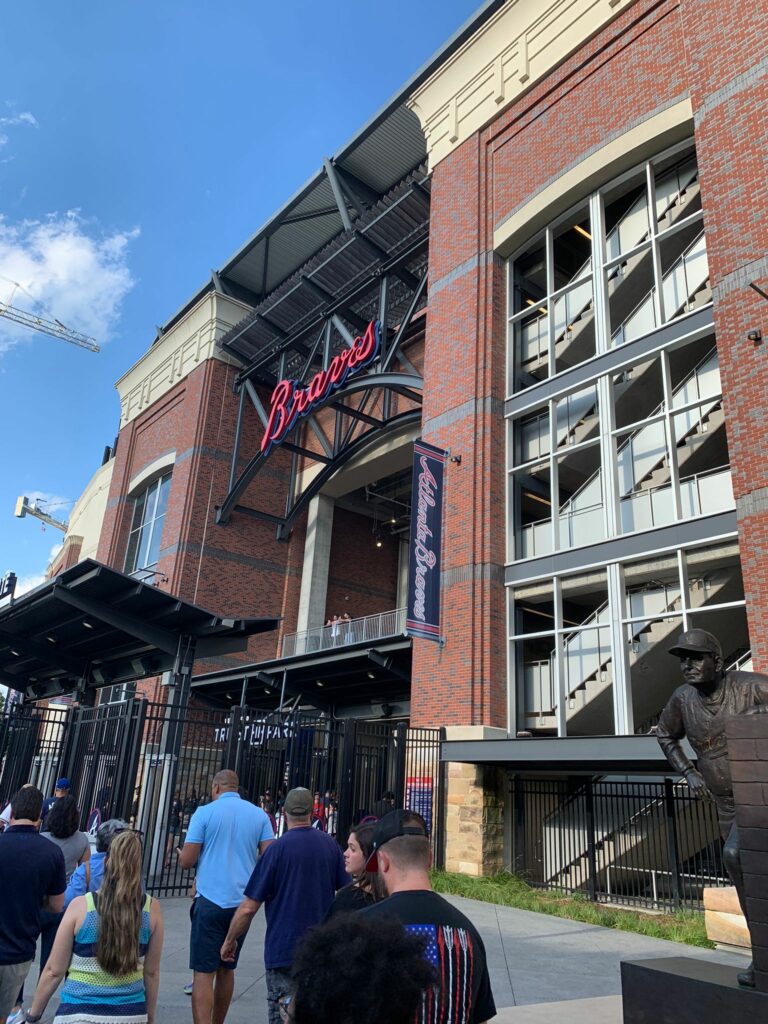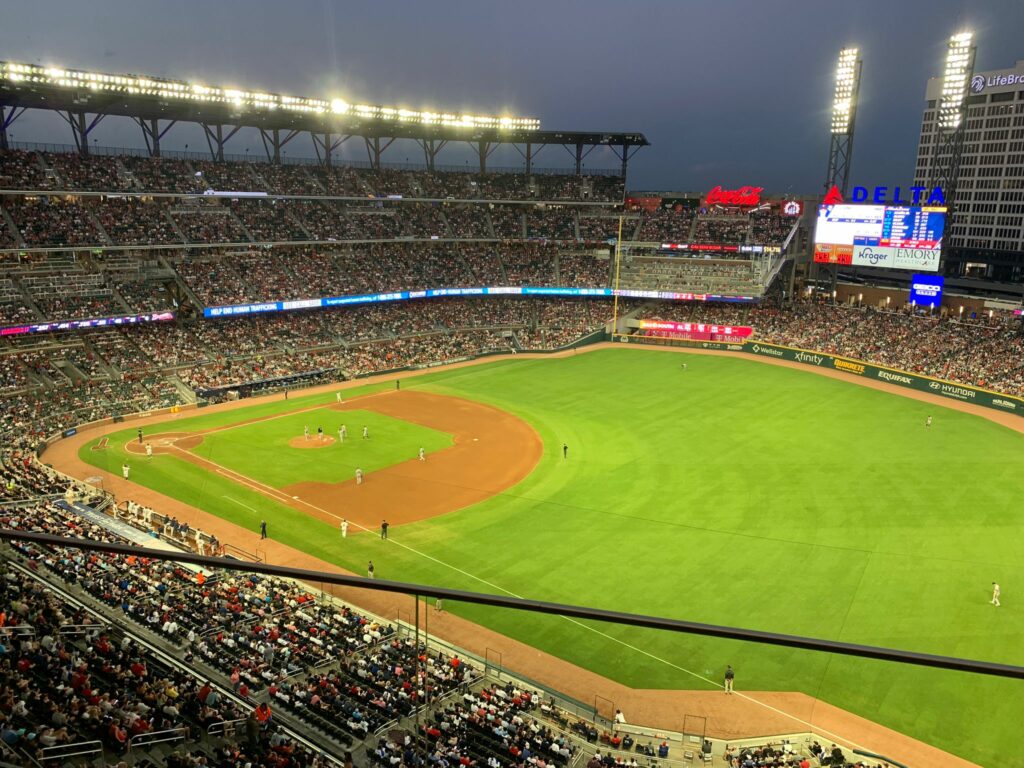 Once inside the stadium, we cheered for the Braves along with everyone else. We learned that baseball isn't just a game to the people here, it's a big part of their culture.
We enjoyed watching the game, even though we didn't know all the rules at first. Our American friends helped us understand what was going on.
Luckily, the Braves won 4-1! Later, we drove to the dorms at the UWG campus in Carrollton. We knew we needed a good night's sleep to be ready for more work on the project the next day.