How did Nikes become a fashion item?
The design thinking process is a largely flexible and sometimes iterative process. Nike realized that when releasing their first Air Force One collection in 1982. The initial goal of Nike was to provide a sneaker which would improve the abilities and performances of athletes. Meanwhile releasing these shoes also trended and turned into a fashion accessory not only for athletes but also for the public. The shoes kind of instantly would be entitled hip and so they could be seen all over New York – and the hype kept trending. And so, it quickly turned into a worldwide phenomenon.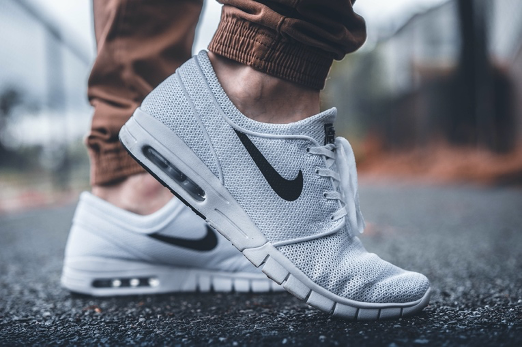 How did this happen?
Because of this origin story Nike dedicated a major part of their 2017 New York Fashion Week collection towards the roots of this trend – by renewing and reshaping the boots with up-to-date designers and dedicating them to Harlem and the Bronx.
"We're listening to athletes about ways that shoes impact performance,
but also hearing about their passion for luxury materials"
Adrian Fenech – Former Senior Brand Director
But how could this fashion hype happen in the first place? And how could a small company turn into one of the biggest sport suppliers in the world?

In my opinion the whole journey of Nike began by trying to solve a problem. The problem of providing a Sneaker that could increase the abilities of athletes – and doing that in a "What does the athlete need" way. So, they emphasized with the consumer. In the process of turning into a big sport supplier the company started listening to what the athletes thought would impact their performances and combining that with their wish for design, luxury and quality. By then supplying potential superstars, like they did with Michael Jordan or Tiger Woods, they also reached the public by default. And so even though the first fashion hit happened accidentally, they then tried to repeat that by combining the research for the newest trends and the continuous development of performance innovation.
So, how did Nike become a fashion item? Simple. By continuously renewing their design thinking process, following a two-way approach by mixing continuous performance innovation and the newest style and by applying the core principle of design thinking: listening to what the consumer needs.