On Thursday, we met at the Leo Campus at 11 a.m. and talked about our work on Wednesday in the large group. We went over exactly which idea each group was working on and then split up again. Our group focused on OKR anslo Objectives and Key Results and we watched videos of different information texts on implementation possibilities in companies. After that, we divided the topics so that everyone could focus on one area individually. We divided as follows:
what are OKRs?
what are the advantages of OKRs?
How do you formulate good OKRs?
what are examples of OKRs in HR?
what is the implementation in companies?
development of a workshop
We compiled our results in the small group and after feedback started preparing slides for the final presentation on Friday.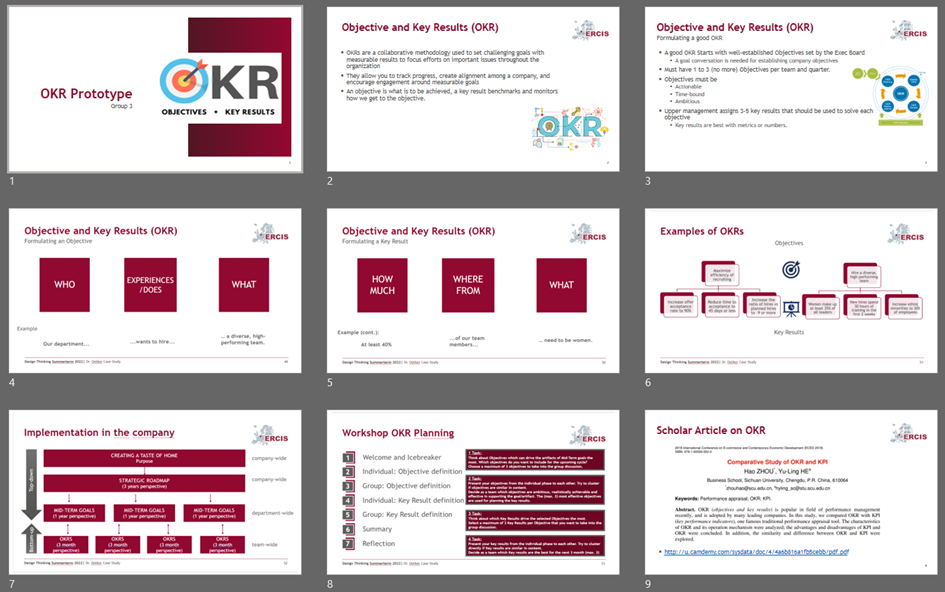 We got a lot done that day and are proud of our result and are looking forward to refining the presentation on Friday and discussing it with the big team to get feedback again.