On Tuesday we met at 10am to start the Define phase. For this we took the 4 stars from Monday's Miro Board and each group discussed them and collected definitions. After that we met again in the big group and collected our ideas and thoughts.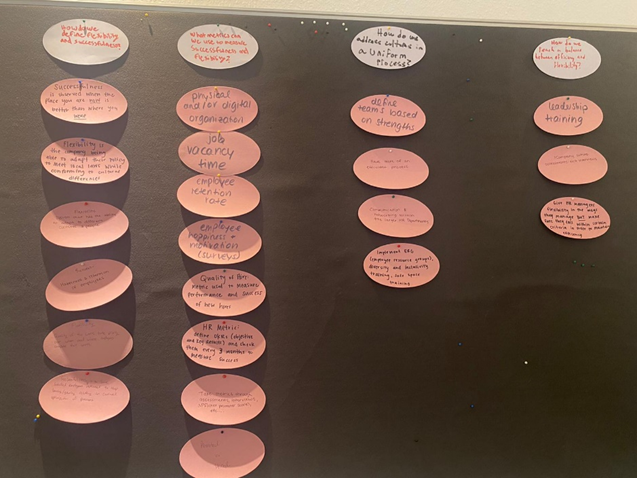 We then restructured these results again to bring the measurement back into focus. For this purpose, we defined the generic terms "numbers and facts", "concepts" and "efficient process". My group worked on the topic of concepts and then we started brainstorming in the Ideate phase.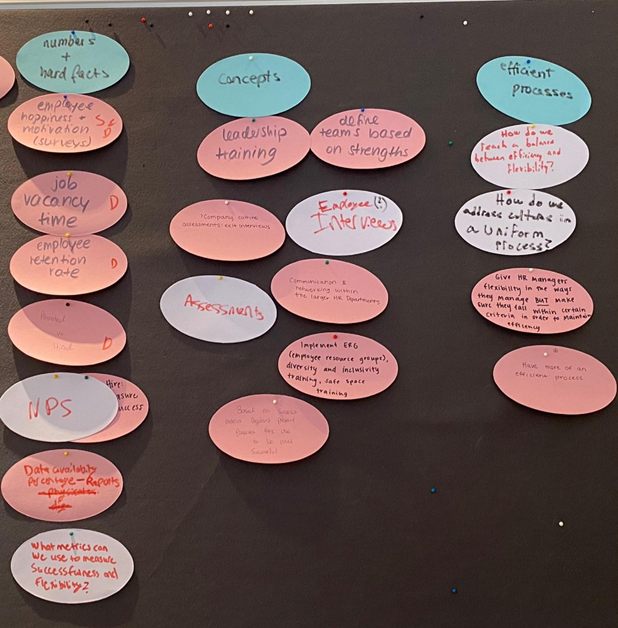 At the end of the workshop we decided to follow the concept OKR (Objectives and Key Results) for setting goals and measure them dynamically and to conduct additional interviews. The interviews were to take place with employees entering or leaving the company in order to get evaluable data. We presented this result to the other groups as well as to the lecturers at the end and got positive feedback.