Today was the big case reveal. We finally got to know what we would work on for the next week that we would spend in the US. The case was provided by Southwire, one of the biggest wiring manufacturers in the United States. None of us had ever heard of the company before so it was very interesting to get to know how a manufacturing company of this side operates.
During the case reveal event, representatives of Southwire presented the complexity of their Order-to-Cash (OTC) and Procure-to-Pay (PTP) processes. Southwire is keen on improving these processes to enhance efficiency and customer satisfaction. The idea behind this project is for us to use the Design Thinking process to generate new and creative ideas for improving their processes.
An exciting opportunity is also the use of celonis for process analysis. Southwire has implemented celonis in 2019. Celonis is a software that does process mining to offer companies an opportunity to analyze their actual processes. The American students have access to this data, and we are excited to start working with it.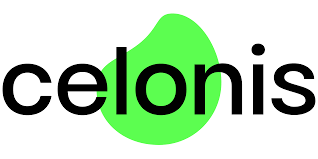 What was particularly remarkable about the presentation was the sheer depth and breadth of the information shared. The representatives discussed the current state of these processes and explored various challenges and bottlenecks that they face.
All in all the case presentation was a bit overwhelming but spurred interest at the same time. I look forward to seeing what we will be able to come up with next week.