The final presentation was a really interesting experience for all of us. We decided that every group member should present at least one part of our process. We decided to do so because we elaborated our solutions together and thought it would be beneficial if anyone who contributed could explain at least one point.

In my perception the thing that differed from the other presentations we are used to from university was that we really had to present an outcome we worked on together as a group. I think this was the key point why everybody was so eager to contribute and do his proper part – also for the presentation. And thanks to Provinzial we were even offered the opportunity to use this as a pitch for real business ideas. The real use of our ideas is why we decided to use two applications for the presentation. Meanwhile Power Point really offered the benefit of clearly stated key points we also thought it would be a good idea to combine this clarity with the creativeness offered by Mural.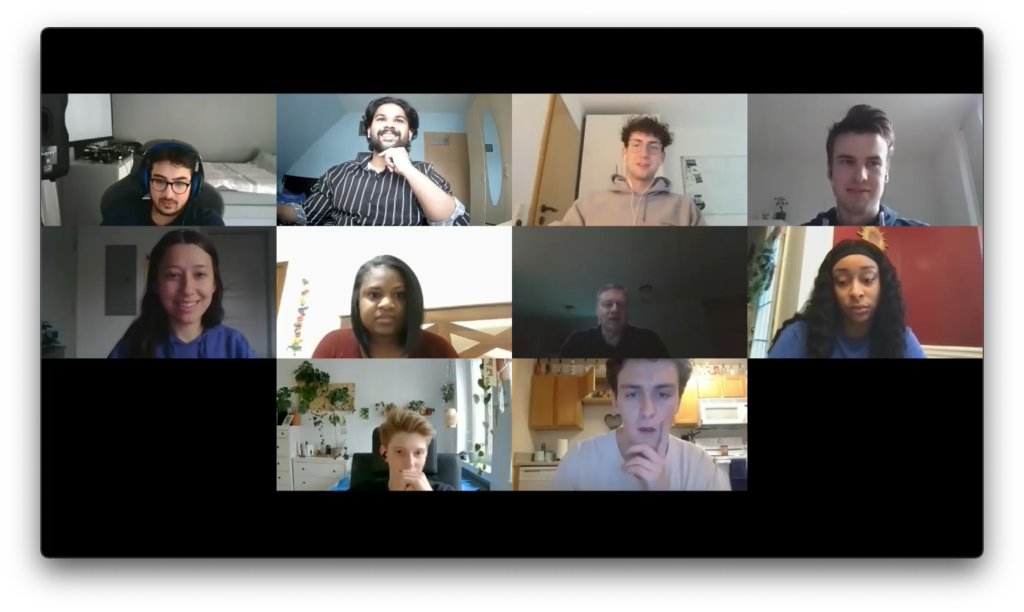 And as Group 1 started their presentation it was not only the first time for the professors and the responsible persons from Provinzial but also for our group to listen to the presented ideas. And this was interesting because we found out that our ideas did not just not overlaps but benefit each other. And as we sat together in our group after the final meeting, we figured out that this also happened thanks to the really creative solution finding process of design thinking.
After our presentation we were really happy about the positive reception and also the interest in our prototypes. We really liked the queries about the insured backpack and were very happy to respond to every asked question.
To put it briefly, I firmly believe that every one of our team members was happy to contribute in this project because we really saw it as an opportunity!