It's highly possible that many of us use products of Procter&Gamble on a daily basis without even realizing it. Some of you may start the day by brushing your teeth with a toothbrush of Oral-B combined with blend-a-med toothpaste. What if I told you that both brands are sold by the company Procter&Gamble?
Procter&Gamble is one of the largest consumer goods companies in the world, with a wide range of products that are sold under various (well-known) brand names. Some of the most well-known P&G brands include the two oral care brands mentioned before or Gillette, Head&Shoulders, and even Pampers which has become a deonym for diapers. One of the most successful products they created is the Swiffer series of cleaning products, which has become a household name in many parts of the world. This product series was created using Design Thinking.
Recognizing the Need for Change: P&G's Innovation Journey with Swiffer
P&G recognized that traditional cleaning products were not meeting the changing needs of consumers, who were increasingly looking for products that were easy to use, effective, and convenient. The initiator was Craig Wynett, the director of the Corporate New Ventures group. He observed his wife cleaning their kitchen and thought: "There has got to be a better way to clean a floor."
The Swiffer series was the result of collaboration between the P&G Corporate New Ventures group and external partners called "Continuum" who brought new perspectives and expertise to the innovation process and the advertising agency "Nothlich Stolley", which was responsible for – well – advertising the new product. On top of that, they invited some experts from the hard-surface cleaning and paper divisions at P&G to work and find solutions with them because they had professional working experience in that field and could rate innovations better than any other users. From now on, this diverse group just had one mission to accomplish: find a better way to clean floors.
The collaboration started in 1994 when new technologies began to transform every aspect of peoples' life. P&G saw an opportunity in the category of home cleaning since people back then still cleaned their floors like people did decades before. Conducting research and visiting target customers' houses on how people clean their floors made them realize something: All the floors of the target customers were already cleaned although the intent of the visit was known before. That means people value a clean floor, especially when they know people will visit their houses. P&G was even more interested to invest in that category of products now.
Rethinking the task of floor cleaning
But what was the problem with cleaning floors? Mopping floors like people did back then was a really bad thing to do because of the contact with dirty water and the time spent doing it. While cleaning the floor the water in the bucket got dirtier, and so did the mop. People had to spend much time cleaning the mop afterward. With this in mind, P&G and Continuum shifted the POV of looking at the task. The detergent used was not the main objective anymore since the task execution and the cleaning object was the thing that made cleaning floors annoying. Customers just wanted a more convenient and faster way to clean their floors so P&G had to focus on inventing something that would exactly do that – simplify the process.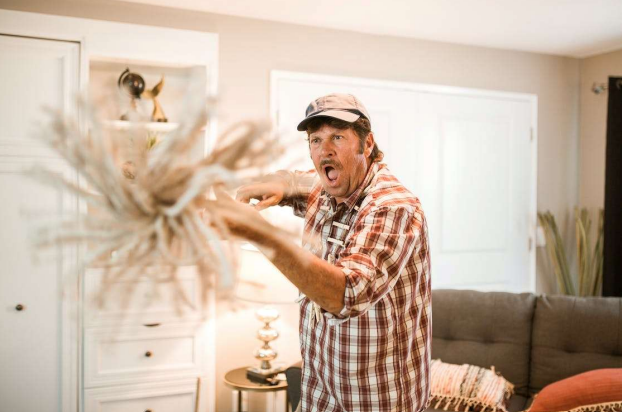 Based on these insights, P&G created a series of prototypes for the Swiffer, testing different materials, shapes, and features to find the optimal design. They used rapid prototyping techniques to quickly iterate on their designs, incorporating feedback from consumers and external partners to refine their ideas. The result was a range of Swiffer products that were easy to use, effective, and convenient. It was a game changer since it offers a hygienic and mess-free alternative to traditional mopping.
P&G's Swiffer Series as a Result of Design Thinking
The Swiffer series was an instant success, with consumers buying the products for their effectiveness, convenience, and ease of use. P&G was able to revolutionize the cleaning products market by using Design Thinking to create a new kind of product that met the changing needs of consumers. In conclusion, P&G's use of Design Thinking in the development of the Swiffer series demonstrates the power of this approach to drive innovation and create successful products. By empathizing with consumers, collaborating with an external partner, and using rapid prototyping techniques combined with testing, P&G was able to create a range of cleaning products that were both effective and convenient.
Used content sources:
https://www.continuuminnovation.com/en/what-we-do/case-studies/swiffer/, updated on 4/19/2023, checked
on 4/19/2023.
West, Harry (2014): A Chain of Innovation The Creation of Swiffer. In Research-Technology Management 57.
DOI: 10.5437/08956308X5703008.
https://www.canva.com/photos/MAEl3hnoxzQ-supermarket/ (Figure 1)
https://www.pexels.com/de-de/foto/mann-in-rotem-weissem-und-schwarzem-kariertem-knopf-knopf-hemddas-weisse-plastiktute-halt-5591468/ (Figure 2)